HiQ Round Masks Large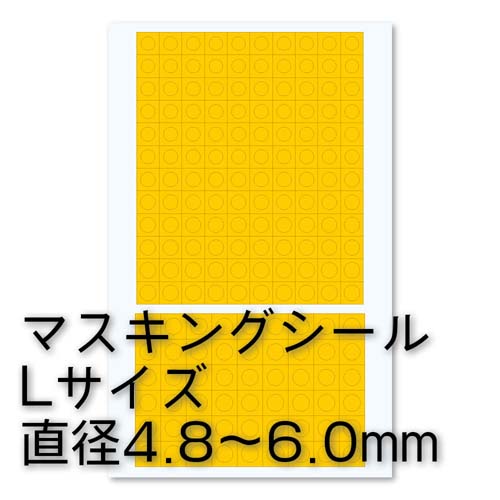 These are pre-cut masks from yellow kabuki tape material that are ideal for masking small round openings or shapes. As shown in the image, the diameters of the round masks range from 4.8mm to 6.0mm.
Each sheet size is 8.25" (16cm) x 3.75" (9.5cm) and one sheet is included per pack. This set includes:
20 x 4.8mm masks
40 x 5.0mm masks
20 x 5.2mm masks
20 x 5.4mm masks
20 x 5.6mm masks
20 x 5.8mm masks
20 x 6.0mm masks
Price includes free shipping.