S03base Paint Rack Base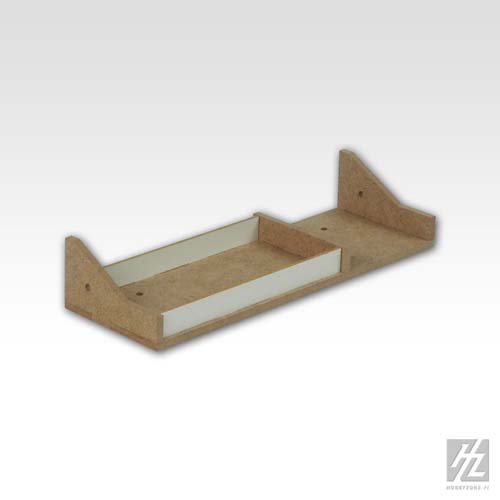 The Base allows you to put the S03b or S03s Paint Rack on the workshop table. There's no need to nail it to the wall, Paint Rack with additional base can work on it's own or be a part of Workshop Modular System that gives plenty possibilities.The base provides additional room for paints and other accessories.
The base fit to following products:
S03b Paint Rack - 36 mm
S03s Paint Rack - 26 mm
The Base comes in kit form with magnets for the Modular Workshop System.
Dimensions: 30 cm x 10 cm
The set consists perfectly fitted parts and assembly instructions. Wood glue and a cutting tool are required for assembly (not included). Smaller parts may be machined with interconnecting stubs which must be removed before assembly, just like plastic model parts from a sprue tree.
All of the HobbyZone products are made from sheets of plywood or MDF (dense particle board) wood which are machine cut (not laser cut) for a precision fit. Wood glue will be needed for assembly.
The S03base Paint Rack Base does not include other modules or paint rack/paint hanger, pictures just show examples of use.
Pricing and specifications may change without notice.